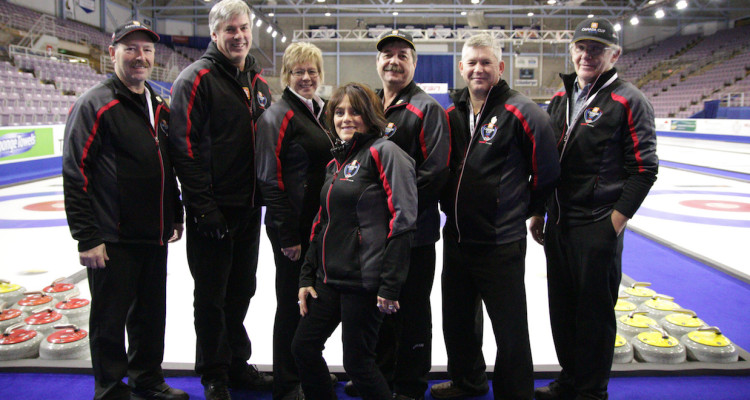 Curling Canada's new KIT Events has an extremely simple and easy-to-use way of receiving volunteer applications for any curling event. A sample/training application is available at https://volunteer.curling.ca/training
Volunteers will be presented with a link to the Volunteer Application form, which is hosted on our SSL secured server, where they can complete the application with minimal effort. This application form is comprised of four (4) key areas:
Benefits and Conditions of Volunteering
Personal Information
Event-specific Volunteer Details
Optional Payment Integration
Benefits and Conditions of Volunteering
This section outlines the benefits and conditions of volunteering specific to the event and requires that the volunteer accept these benefits and conditions before being able to submit the form.
Personal Information
This section provides the volunteer with the ability to enter their personal information, including their name, contact information, date of birth and emergency contact information. This information is used in a variety of reports for event management.
Event-specific Volunteer Details
In this section, the volunteer is presented with the available areas of volunteering and is required to select up to two areas that they would like to volunteer in. Descriptions are displayed as the volunteer selects an area, providing them with a brief description of what that area of volunteering would entail.
In addition to this, the volunteer is required to identify their uniform sizing, provide details on past volunteer experience and any medical restrictions that the event management team should be aware of.
And finally in this section, the volunteer is required to upload a headshot photo which will be used for their accreditation badge.
Optional Payment Integration
Curling Canada has integrated Stripe (http://stripe.com) online payment functionality into the KIT Events volunteer application, allowing volunteers to provide their credit card details as part of the integrated form to make their Volunteer Rewards Fee payment at the time of application. Should a volunteer's application be declined, or should the volunteer withdraw their application within acceptable timelines before the event, the Volunteer Rewards Fee paid will be refunded.
Managing Volunteer Applications in KIT
Once volunteer applications are submitted, they are now accessible via the KIT Events management application.
To login to KIT, simply open your web browser (Google Chrome recommended) and in the address bar, type:
Once you've arrived at the KIT Login Page, click the link to sign-in with your Curling.ca Google Apps account.
Note: You may be prompted for "permission" to share your Google Apps Profile information with Curling Canada's KIT system, so make sure you say yes to that, or you won't be able to get in.
Once logged into KIT, click on the "KIT Events" icon and you'll find yourself on the KIT Events Dashboard. From here, you can see the logos for those events that you have been assigned. Clicking on any of those logos will bring you into the management interface for that Event.