Curling Canada has been successfully using its EVMS volunteer management and accreditation systems since 2009, and they have served us extremely well. However, as both technology and Curling Canada's needs have changed over the years, it was time to take what was learned and build a new and fully integrated system, and leveraging our KIT web application platform.
Introducing KIT Events.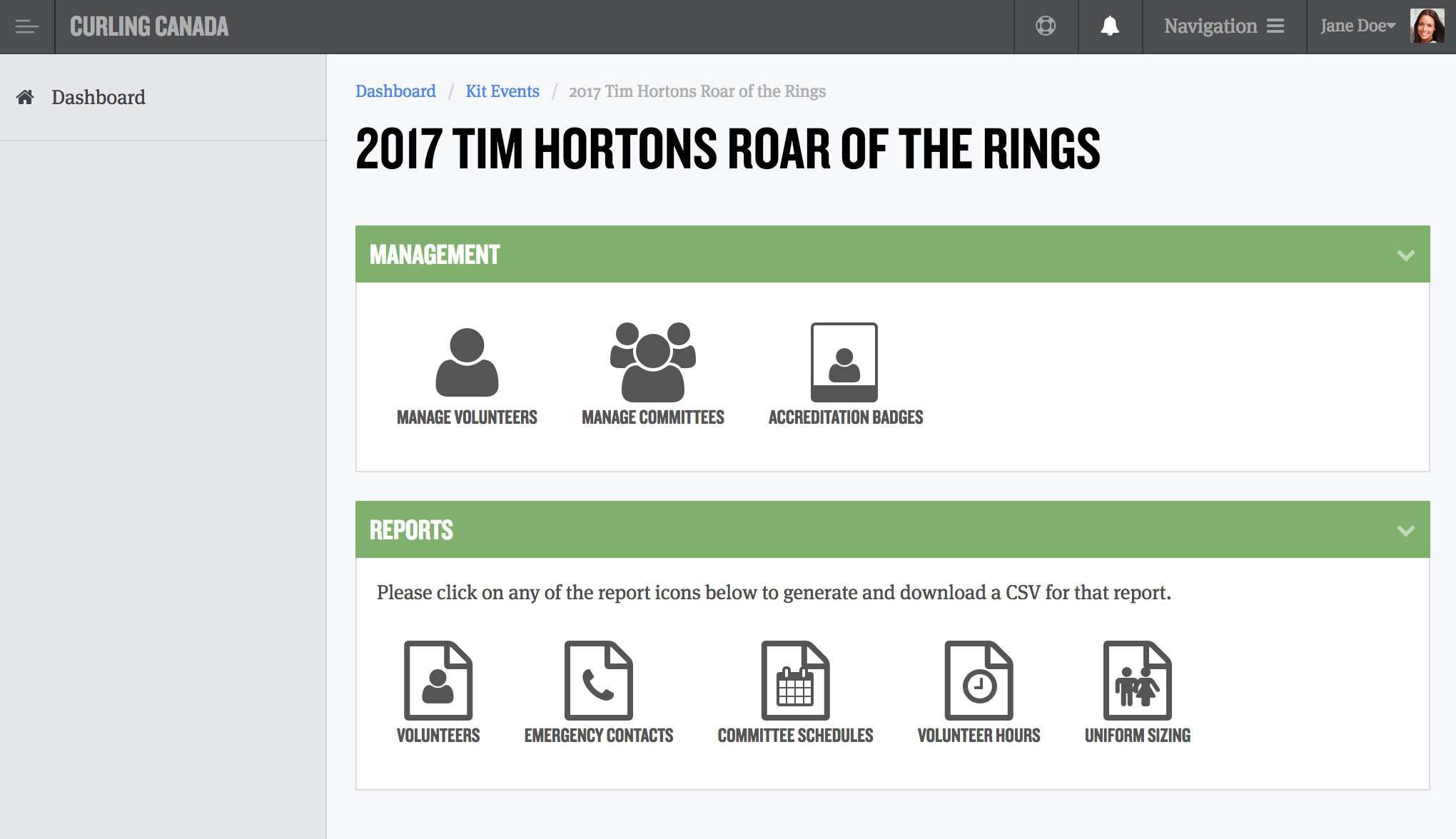 With a streamlined and minimalist design, KIT Events has replaced both EVMS (Event and Volunteer Management System) and the Curling Canada Accreditation System, and is fully integrated into Curling Canada's Google Apps for Nonprofits system as well.
Access to KIT Events is limited to Curling Canada's National and Event Office Staff. Please contact the Information Services and Technology Department with any questions you may have.
The KIT Events application is the central location for managing all volunteer applications, committees, shift scheduling and accreditation for all Curling Canada competitions. Using some of the familiar elements of the old EVMS system, you should find the interface extremely simple to use and navigate.